46G RC VCREAMS GINGER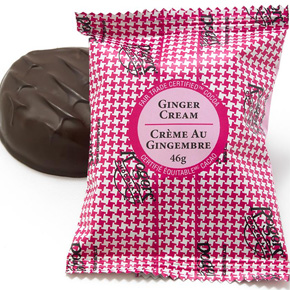 Price

$2.99

U/M

/ EA

Quantity Available

Part Number

F58421064

Brand

Rogers' Chocolates
Victoria Creams Ginger
46g

We are pleased to offer our popular Ginger Victoria Creams in our new Heritage Box celebrating our iconic flagship store in Victoria, B.C. Made with materials sourced under the Sustainable Forestry Initiative and with a cover illustration by local artist Kristofer Parley, this collection truly reflects the legacy of Charles and Leah Rogers.

Rogers' Chocolates is committed to Fair Trade Certified(TM) Cocoa. Click here to learn how your purchase helps support a better world.