BRISTLE FREE BBQ BRUSH 16"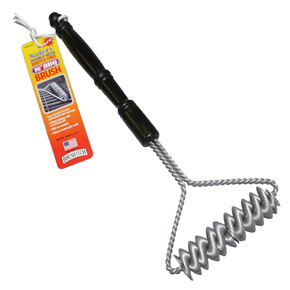 MSRP

$45.00

Price

$29.99

U/M

/ EA

Quantity Available

Part Number

F13882223

Brand

Brushtech
BrushTech Bristle-free Brushes
-> these new double-helix BBQ brushes have two twisted-in-wire springs that are stiff enough to clean the grease off of a bbq and are flexible enough to act like bristles . They separate and mold to the shape of your grill and grinds.
-> made of galvanized steel
-> dishwasher safe
BT407C
Length:

16"
Country of Origin:

USA