FRSH WVE: ODR NTRLZR-SPRY 8oz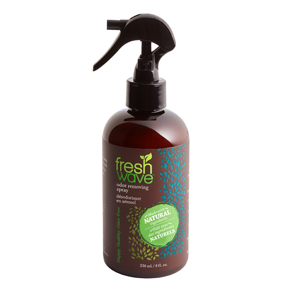 Price

$14.99

U/M

/ EA

Quantity Available

Part Number

F22100904

Brand

Fresh Wave
FRESH WAVE
All Natural Odor Neutralizing Spray - 8oz

Fresh Wave spray naturally eliminates a wide spectrum of odors without using or adding fragrances or chemicals. Ideal for a variety of odors including smoke, pet, kitchen, bathroom and more. Naturally neutralizes odor - leaving you with a fresh, fragrance free environment.

Use wherever there are odors: throughout your home, at the gym, when you travel, on your boat, in your recreational vehicle or auto.