SQUEETEA TEABAG SQUEEZER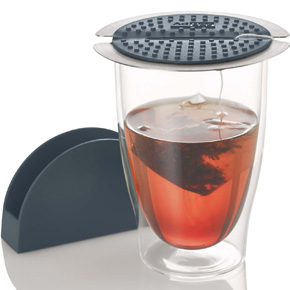 Price

$19.99

U/M

/ EA

Quantity Available

Part Number

F24601814

Brand

AdHoc
Finally a really good idea for people who do not steep loose tea, but instead prefer a tea bag.

With this simple, but ingenious design the tea bag thread and tab do not fall into the cup. Even squeezing the hot tea bag is a breeze and can be done without burning any fingers, guaranteed.

for squeezing a tea bag easily, without a drippy mess
protects fingers from being burned
dishwasher-safe
with a stand for storing hygienically
also suitable for large cups
Another nice feature: With its 11 cm diameter, Squeeta can be used as a lid to keep the tea warm while it?s steeping, even with large cups.